Keeping your bathroom organized can be difficult. Having the bathroom storage that keeps your space clutter-free and looking elegant requires an intentional bathroom design and some creative storage ideas to fit in the space. It's essential to be smart about small bathroom storage to get everything to fit.
We believe in helping our clients get the most out of their bathroom space. Keep reading on for several helpful tips and ideas on designing your bathroom and learn how to upgrade your storage.
Helpful Bathroom Designs
Making sure your bathroom is set up optimally begins with the overall design of your space. Here are some design and layout ideas to help get you thinking about what you could do in your bathroom. If you ever have any design questions, we at Red Rose Cabinetry are here to help. Contact us to learn more!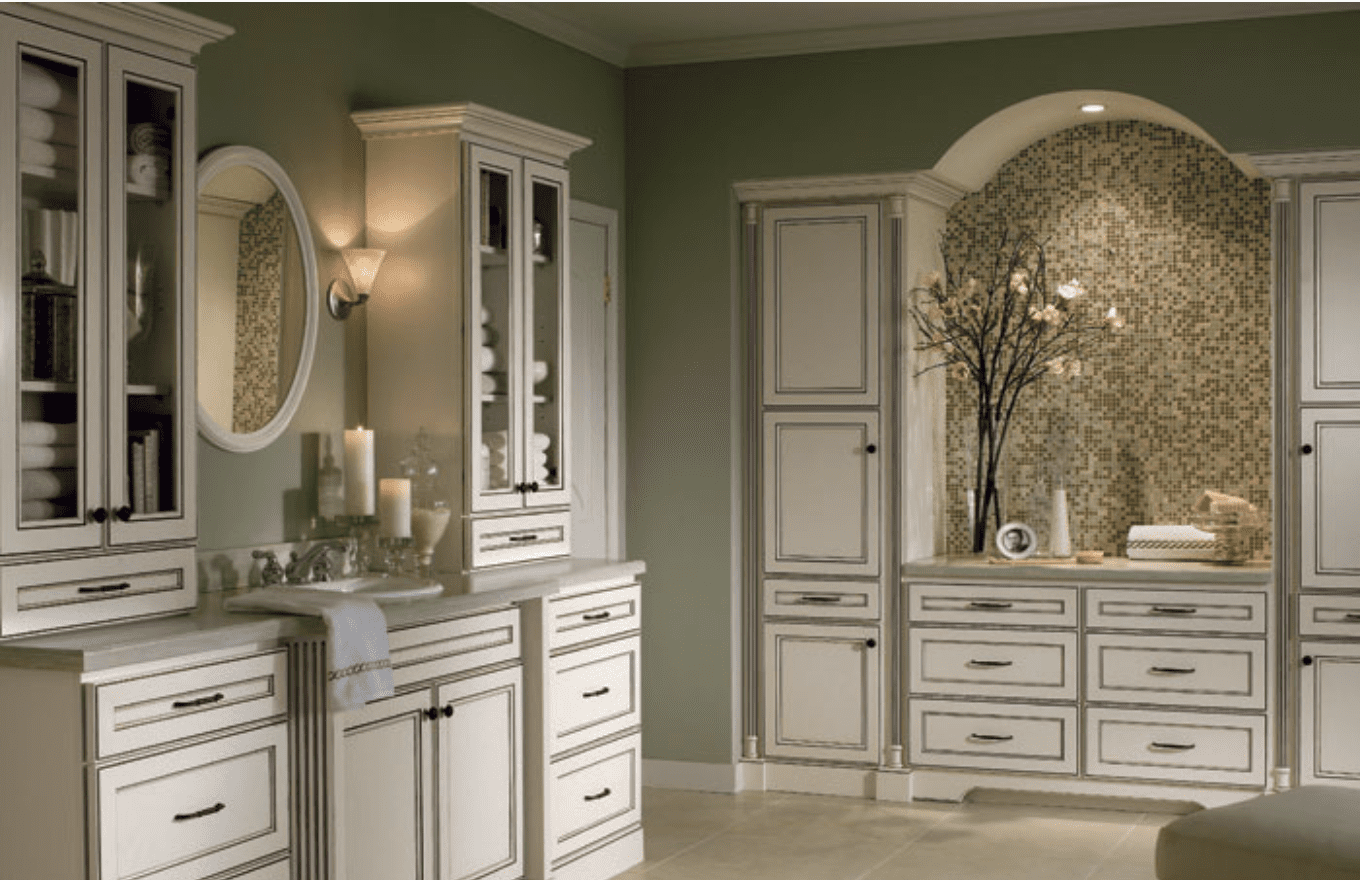 Built-In Cabinets
You don't need a larger bathroom to utilize this option. Installing custom bathroom built-in cabinets is an excellent way of adding storage. Built-in cabinets can also establish what kind of style you want to use in your bathroom. It can be anything from a simple vanity cabinet, some hanging cabinets for his and hers, or a separate built-in for towel storage. Whatever you want to accomplish, there is a built-in storage option.
Over-the-Door Shelving
The space over your door is often overlooked, but it's a great place to use some shelving to store towels or storage baskets. Consider over-the-door shelving for smaller bathrooms where the additional storage space may be a welcomed advantage.
Over-the-Toilet Cabinets & Shelving
Cabinets or shelving above your toilet may not have been your first consideration when looking for places to add storage in your bathroom. However, shelving or bathroom cabinets over your toilet can add much-needed storage space. Cabinets or several stacked shelves can give you a lot of additional storage space without making your bathroom feel more cramped or small.
Rolling Laundry Caddy
A rolling laundry caddy makes for a brilliant option for holding your towels, your clothes, and other miscellaneous items. Because it's mobile, that means you can cart it in and out of your bathroom as you need. Consider the places your rolling laundry caddy will sit before purchasing, so you make sure to purchase the right size for your living and bathroom spaces.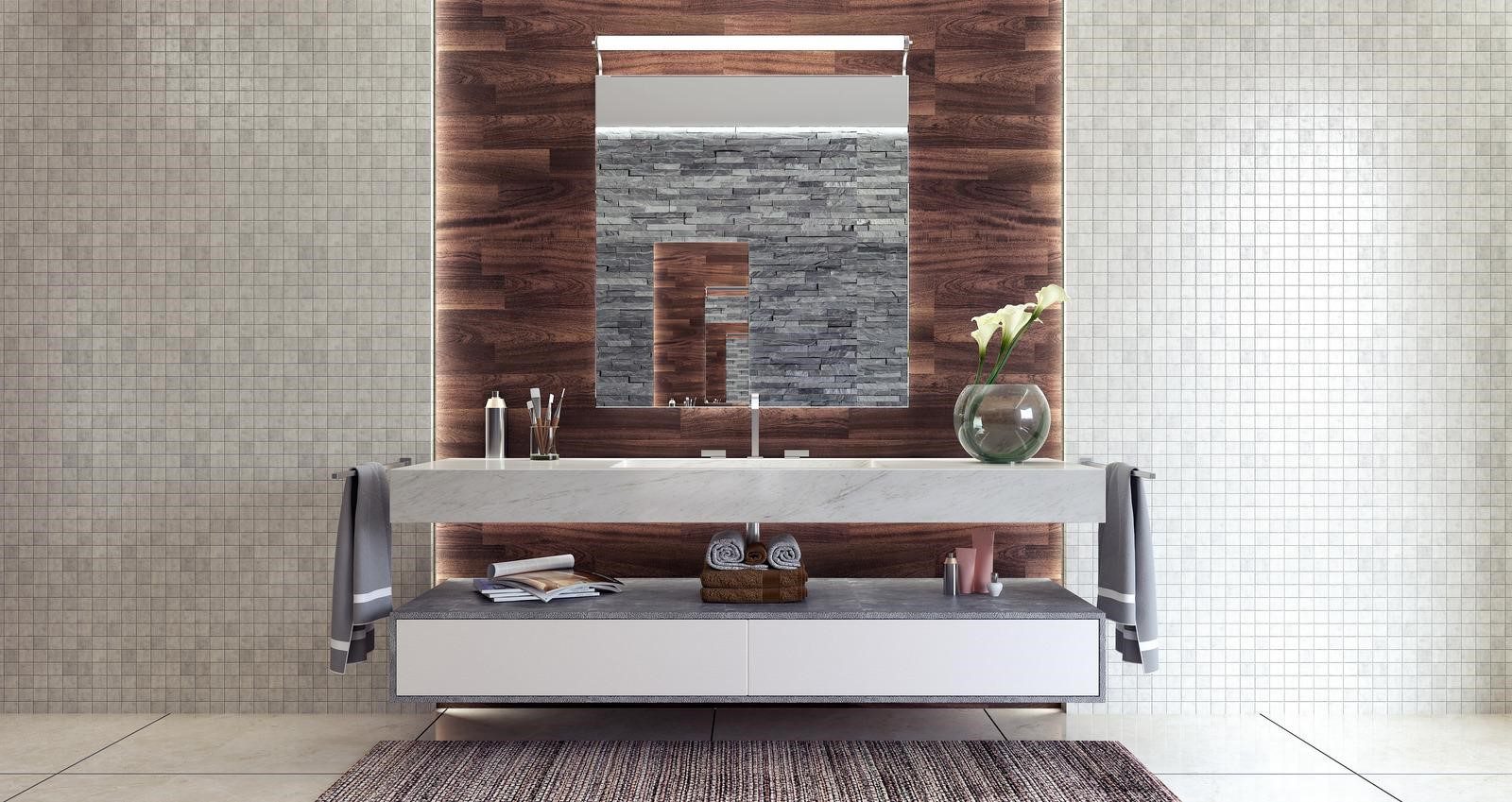 Shelving Under a Floating Vanity
If you're looking for a more modern look for your bathroom, a floating vanity is a beautiful effect. Installing shelving underneath can add the much-needed storage space your bathroom space needs. The only trick will be organizing your things to keep the shelving tidy.
Hooks at Different Heights
Adding hooks around the bathroom can handle baskets for decor, towels, and several other options. The trick to making this work for your design is by staggering them at different heights. It creates visual in your bathroom and also creating more opportunities for hanging hooks.
Bathroom Storage Ideas
Once you've created the layout and design of your bathroom, the next step is optimizing that space with these organizational tips and ideas to use your additional storage wisely. Use one of these storage tips or combine them to enhance your design bathroom's design aesthetic.
Utilize Magnet Organizers
If you have metal cabinets or shelves, use magnets as an option for creating separate spaces and organization options. Have small items that you use every day or can hang from a hook? Use magnet hooks to keep everyday things nearby.
Use Trays to Keep Ledge and Counter Space Organized
Keep your limited counter space free from clutter by keeping your bathroom or makeup items grouped in trays or open storage containers. These organizational tools can also provide a hint of design while keeping your bathroom organized. Consider thrifting for open storage containers or trays and repurposing them to your aesthetic.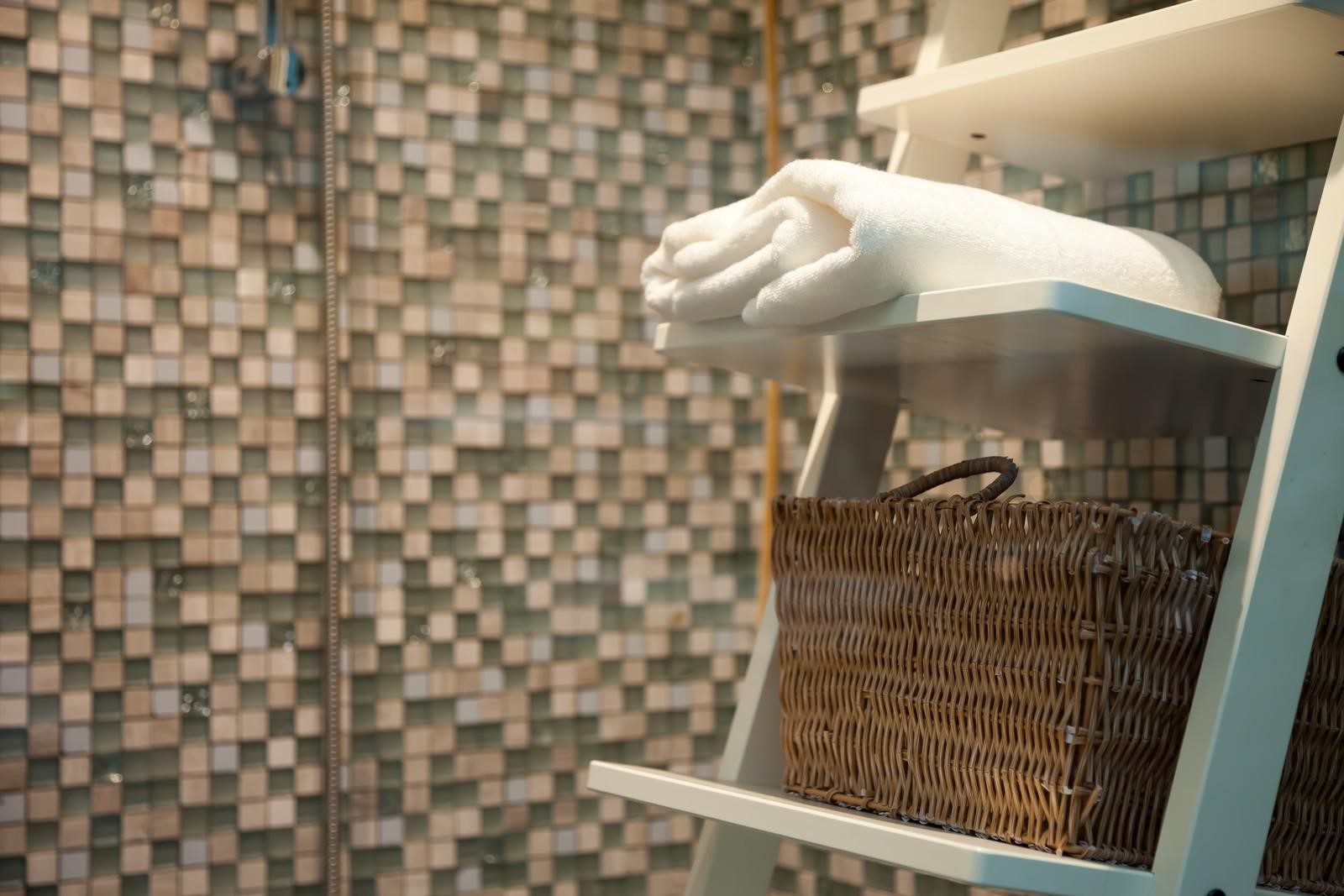 Organize Objects with Storage Baskets
Whether you have open shelving or ladder shelving in your bathroom, try using storage baskets to keep your bathroom items organized. These storage baskets work great anywhere in the home and can be used to transport makeup, towels, or personal items you may use in another room.
We hope that these storage ideas have helped inspire you to get your bathroom organized. Whether you're looking to add a bathroom cabinet over your toilet or you want to renovate your entire bathroom and add new storage options, we at Red Rose Cabinetry are here to help! Call us today to schedule your free design session or visit our showroom in Lititz (near Lancaster, Pa.) to take the first step toward the kitchen of your dreams.